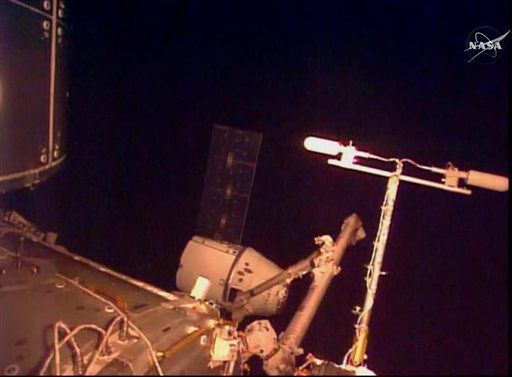 SpaceX has made good on a high-priority delivery: the world's first inflatable room for astronauts.
A SpaceX Dragon cargo ship arrived at the International Space Station on Sunday, two days after launching from Cape Canaveral. Station astronauts used a robot arm to capture the Dragon, orbiting 250 miles (400 kilometers) above Earth.
The Dragon holds 7,000 pounds (3,175 kilograms) of freight, including the soft-sided compartment built by Bigelow Aerospace. The pioneering pod—packed tightly for launch—should swell to the size of a small bedroom once filled with air next month.
Read more