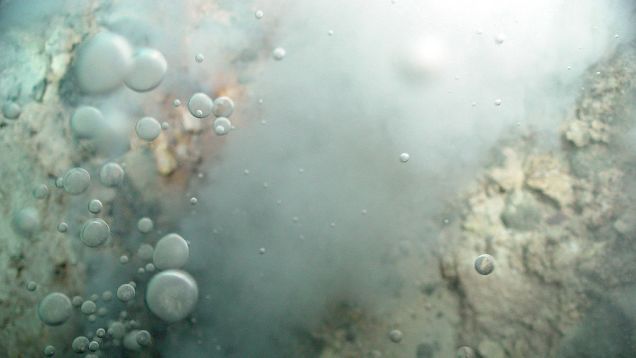 File this under definitely not good: global warming is depleting the oceans of oxygen. You know, that little molecule that we, along with all other complex life forms, require in order to breathe and therefore live.
The reason is simple. According to basic thermodynamics, cold water can hold more dissolved gases than warm water. As our ever-warming atmosphere heats the surface of the ocean, the oxygen content starts to fall. Also, as water warms, it expands and gets lighter. This makes it less likely to sink, which in turn reduces the transport of oxygen from the atmosphere into the deep ocean.
All of this is well-established science. It's also understood that the oxygen content of the ocean varies all the time due to changes in weather, seasons, latitude, and longer-term climate patterns like El Niño. But a study published this week in Global Biogeochemical Cycles is the first to show that the oxygen content of the world's oceans is now falling thanks to climate change.
Read more