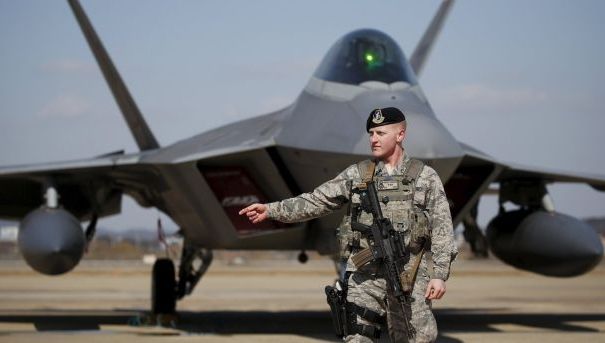 Lookout world; could we see WWIII?
---
A US KC-135 refuelling plane flew with the two F-22 Raptor fighters from Britain to Romania's Mihail Kogalniceanu air base on the Black Sea.
"The increased size of the 2016 deployment… allows U.S. Forces to assert their presence more widely across the eastern frontier", said U.S. Air Force spokeswoman Major Sheryll Klinkel.
"We're here today to demonstrate our capability to take the F-22 anywhere needed in North Atlantic Treaty Organisation or across Europe", said Squadron commander Daniel Lehoski. "NATO is deploying military assets near Russian borders", Russia's ambassador to NATO, Alexander Grushko, told Reuters earlier this month.
Read more