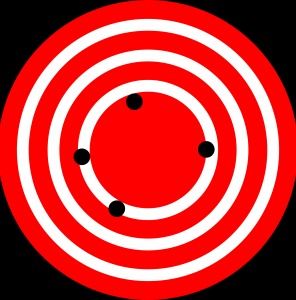 We definitely need precision medicine. If you don't believe it is worth that; then I have a few widows & widowers who you should speak to; I have parents that you should speak with; I have a list of sisters & brothers that you should speak with; and I have many many friends (including me) that you should speak with about how we miss those we love because things like precision medicine wasn't available and could have saved their lives.
---
Precision medicine is the theme for the 10th annual symposium of the Johns Hopkins Institute for Nano Biotechnology, Friday, April 29, 2016 at 9 a.m. in the Owens Auditorium at the School of Medicine. This year's event is cohosted by Johns Hopkins Individualized Health Initiative (also known as Hopkins in Health) and features several in Health affiliated speakers.
By developing treatments that overcome the limitations of the one-size-fits-all mindset, precision medicine will more effectively prevent and thwart disease. Driven by data provided from sources such as electronic medical records, public health investigations, clinical studies, and from patients themselves through new point-of-care assays, wearable sensors and smartphone apps, precision medicine will become the gold standard of care in the not-so-distant future. Before long, we will be able to treat and also prevent diseases such as diabetes, Alzheimer's disease, heart disease, and cancer with regimes that are tailor-made for the individual.
Hopkins in Health is a signature initiative of Johns Hopkins University's $4.5 billion Rising to the Challenge campaign is a collaboration among three institutions: the University, the Johns Hopkins Health System, and the Applied Physics Laboratory. These in Health researchers combine clinical, genetic, lifestyle, and other data sources to create innovative tools intended to improve decision-making in the prevention and treatment of a range of conditions, including cancer, cardiovascular disease, autoimmune disorders, and infectious disease. The goal is to "provide the right care to the right person at the right time."
Read more