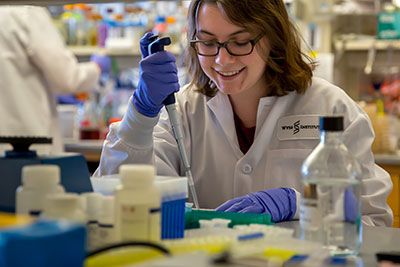 "The possibility to selectively activate genes using various engineered variants of the CRISPR-Cas9 system left many researchers questioning which of the available synthetic activating Cas9 proteins to use for their purposes. The main challenge was that all had been uniquely designed and tested in different settings; there was no side-by-side comparison of their relative potentials," said George Church, Ph.D., who is Core Faculty Member at the Wyss Institute for Biologically Inspired Engineering at Harvard University, leader of its Synthetic Biology Platform, and Professor of Genetics at Harvard Medical School. "We wanted to provide that side-by-side comparison to the biomedical research community."
In a study published on 23 May in Nature Methods, the Wyss Institute team reports how it rigorously compared and ranked the most commonly used artificial Cas9 activators in different cell types from organisms including humans, mice and flies. The findings provide a valuable guide to researchers, allowing them to streamline their endeavors.
The team also included Wyss Core Faculty Member James Collins, Ph.D., who also is the Termeer Professor of Medical Engineering & Science and Professor of Biological Engineering at the Massachusetts Institute of Technology (MIT)'s Department of Biological Engineering and Norbert Perrimon, Ph.D., a Professor of Genetics at Harvard Medical School.
Read more