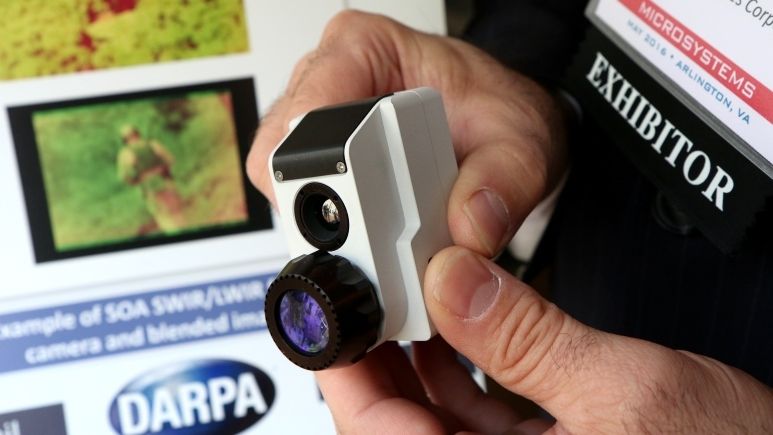 Defense Department scientists are working on a new, digital night vision and thermal device that's smaller and lighter than the Army's latest Enhanced Night Vision Goggle.
The PIXNET camera is designed to provide small combat units with a "helmet mounted shortwave and longwave infrared blended imager with wireless networking capability," according to officials from the Defense Advanced Research Projects Agency at the May 11 DARPA Demo day at the Pentagon.
Currently, soldiers use the Enhanced Night Vision Goggle, or ENVG. The Army began fielding the first generation of the ENVG in 2009 and has since fielded a slightly improve version in the ENVG II.
Read more