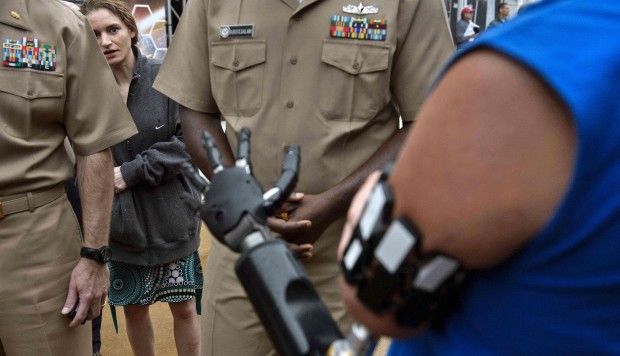 Fun stuff.
---
Johnny Matheny's handshake is friendly, confident and firm — though not in the bone-crushing manner favoured by some of the alpha types here in the Pentagon.
What is remarkable is that Matheny's proffered hand is not actually his. It is part of a robotic prosthesis researchers hope one day could help transform the lives of countless amputees.
"In the beginning, you had to think pretty hard about individual movements," Matheny said as he demonstrated his mastery of the black metallic limb, clenching the fist and swiveling his wrist in a natural-looking motion.
Read more