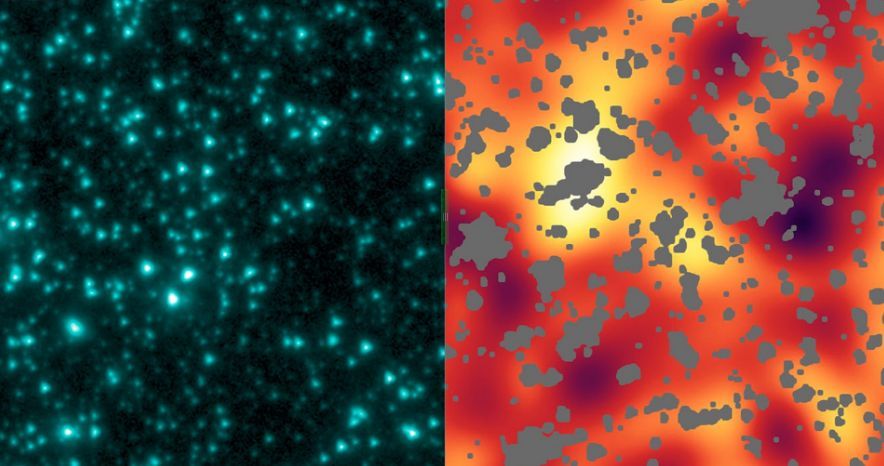 Dark matter is a mysterious substance composing most of the material universe, now widely thought to be some form of massive exotic particle. An intriguing alternative view is that dark matter is made of black holes formed during the first second of our universe's existence, known as primordial black holes. Now a scientist at NASA's Goddard Space Flight Center in Greenbelt, Maryland, suggests that this interpretation aligns with our knowledge of cosmic infrared and X-ray background glows and may explain the unexpectedly high masses of merging black holes detected last year.
"This study is an effort to bring together a broad set of ideas and observations to test how well they fit, and the fit is surprisingly good," said Alexander Kashlinsky, an astrophysicist at NASA Goddard. "If this is correct, then all galaxies, including our own, are embedded within a vast sphere of black holes each about 30 times the sun's mass."
In 2005, Kashlinsky led a team of astronomers using NASA's Spitzer Space Telescope to explore the background glow of infrared light in one part of the sky. The researchers reported excessive patchiness in the glow and concluded it was likely caused by the aggregate light of the first sources to illuminate the universe more than 13 billion years ago. Follow-up studies confirmed that this cosmic infrared background (CIB) showed similar unexpected structure in other parts of the sky.
Read more