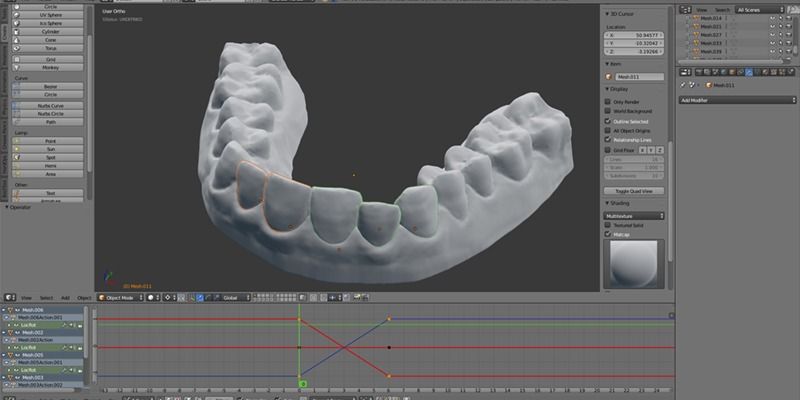 Ever dream of becoming a dentist? Or, have family members needing new dentures? Or, know that one person who would look good if they only had some teeth. This 3D Printer is your answer.
---
An undergraduate at New Jersey Institute of Technology made his own plastic braces using a 3D printer, $60 of materials, and a healthy dose of ingenuity — and they actually worked.
Amos Dudley had braces in middle school, but he didn't wear a retainer like he was supposed to, so his teeth slowly shifted back.
He didn't want to shell out thousands of dollars for a whole new round of braces, so the digital-design major decided to make his own.
Read more