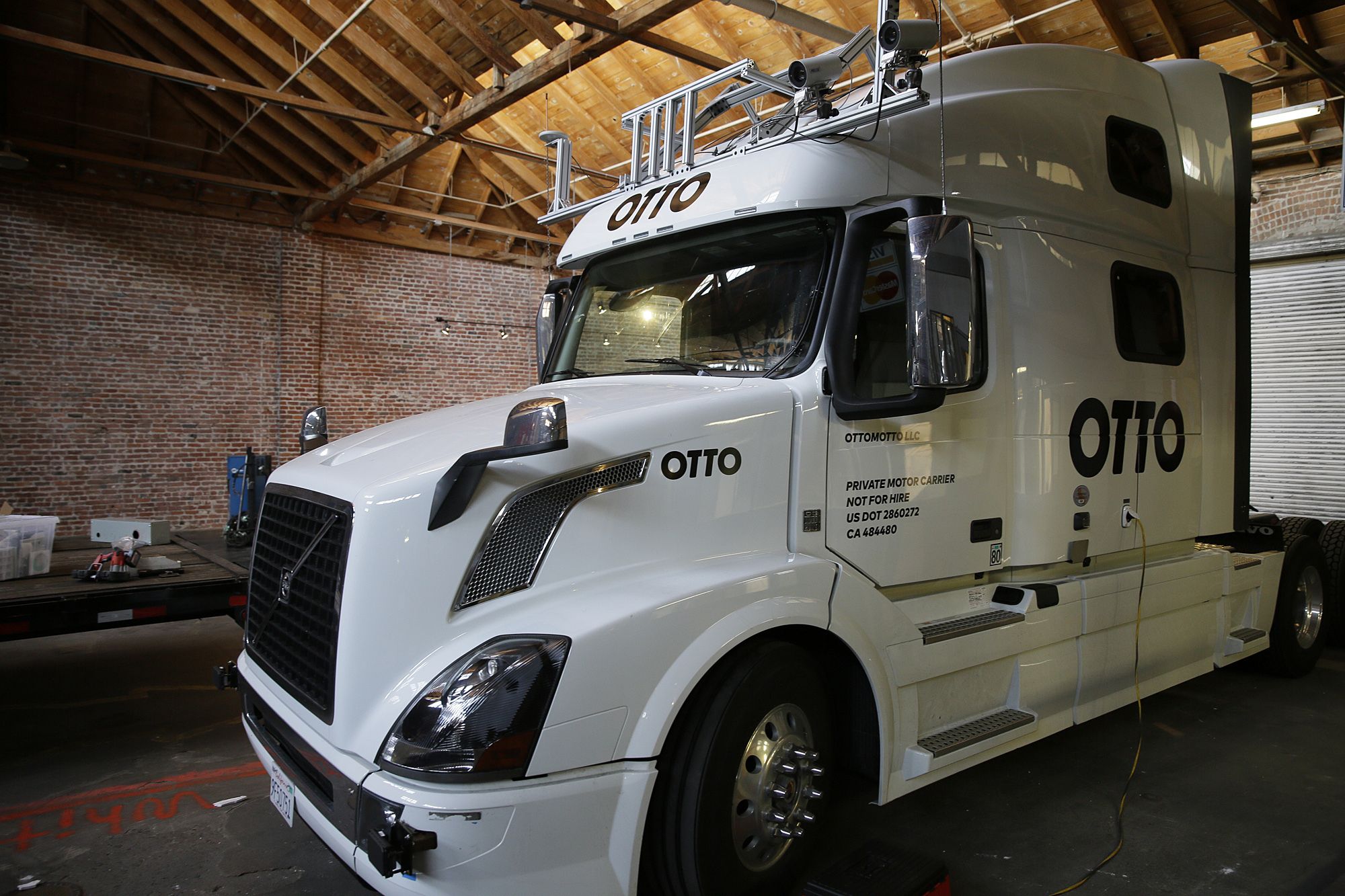 I do see delays of self-driving 18 wheelers across the US. Too many laws & regulations would need to change, consumer safety & protection advocacy groups, etc. will delay this in the US.
---
SAN FRANCISCO – Picture an 18-wheel truck barreling down the highway with 80,000 pounds of cargo and no one but a robot at the wheel.
To many, that might seem a frightening idea, even at a time when a few dozen of Google's driverless cars are cruising city streets in California, Texas, Washington and Arizona.
But Anthony Levandowski, a robot-loving engineer who helped steer Google's self-driving technology, is convinced autonomous big rigs will be the next big thing on the road to a safer transportation system.
Read more