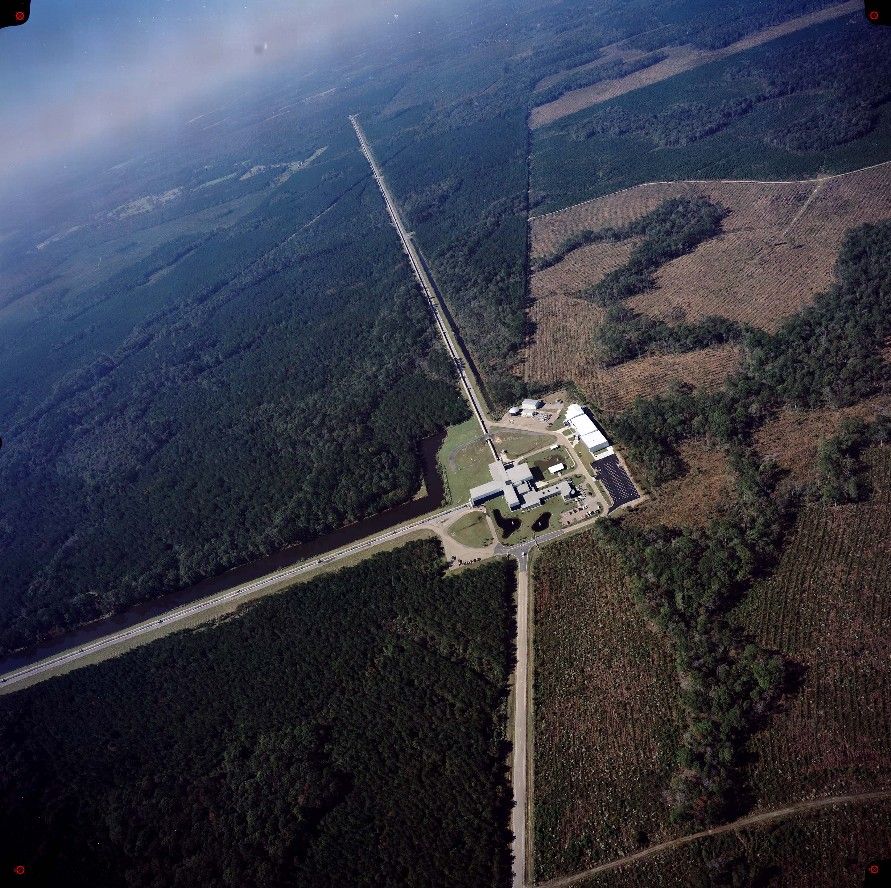 When an astronomical observatory detected two black holes colliding in deep space, scientists celebrated confirmation of Einstein's prediction of gravitational waves. A team of astrophysicists wondered something else: Had the experiment found the "dark matter" that makes up most of the mass of the universe?
The eight scientists from the Johns Hopkins Henry A. Rowland Department of Physics and Astronomy had already started making calculations when the discovery by the Laser Interferometer Gravitational-Wave Observatory (LIGO) was announced in February. Their results, published recently in Physical Review Letters, unfold as a hypothesis suggesting a solution for an abiding mystery in astrophysics.
"We consider the possibility that the black hole binary detected by LIGO may be a signature of dark matter," wrote the scientists in their summary, referring to the black hole pair as a "binary." What follows are five pages of annotated mathematical equations showing how the researchers considered the mass of the two objects LIGO detected as a point of departure, suggesting that these objects could be part of the mysterious substance known to make up about 85 percent of the mass of the universe.
Read more