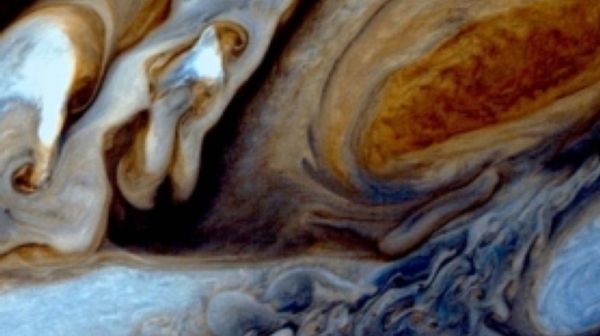 This experiment has accessed the conditions under which hydrogen starts to transition from a gas to a metal. What the researchers find is that the transition to a fully metallic state occurs at significantly higher pressures and temperatures than predicted. And during that transition the hydrogen is not only somewhat conducting, but also opaque to visible light, while still transparent to infrared wavelengths.
The implication is that planets like Jupiter and Saturn should actually have thick interior layers of this 'dark' hydrogen above their conductive, metallic hydrogen zones. And the infrared transparency of dark hydrogen may help explain how heat leaks out and allows these, and any other, gas-giant worlds to cool and evolve.
Perhaps the most remarkable discovery is that even the simplest element in the universe still has some tricks up its sleeve — if pushed into the right conditions.
Read more