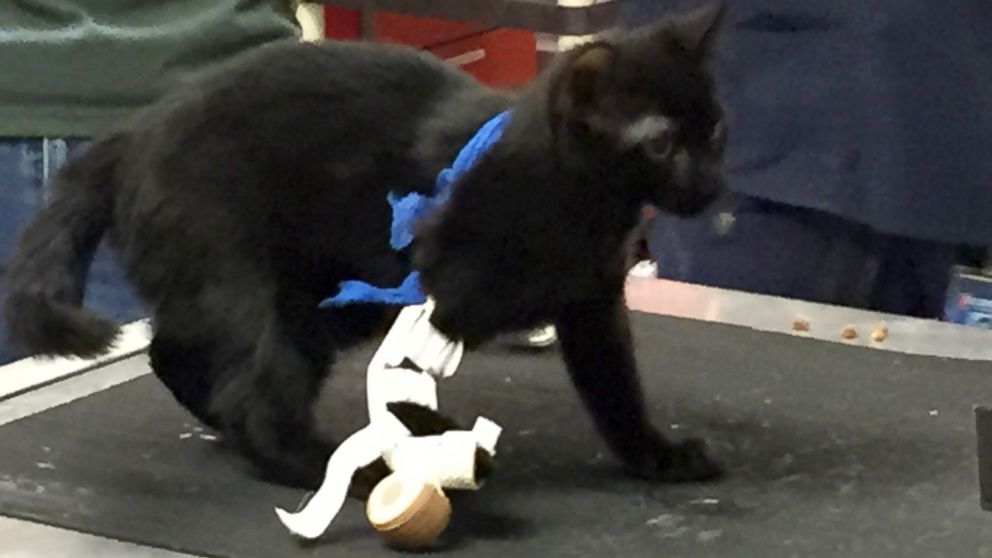 A feel good story on 3D printers.
---
This lil' kitty named Sonic is now bionic.
The black-and-white cat, who was surrendered to Denver Animal Shelter over three months ago, had been born with a leg deformity called radial agenesis, according to Meghan Hughes, communications director for Denver Environmental Health.
Because of the deformity, Sonic was forced to drag his leg on the ground to move, she told ABC News today.
Read more