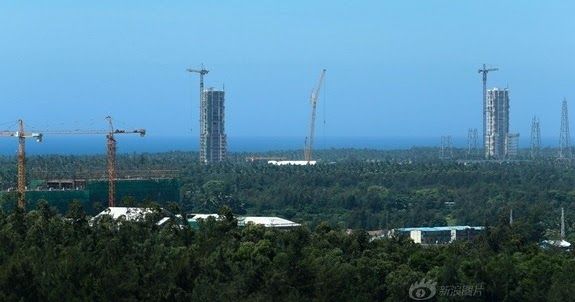 The Long March 7 is a Chinese kerosene fueled carrier rocket, which is being developed by the China Aerospace Science and Technology Corporation. Its maiden flight is scheduled for 26 June 2016.
The Long March 7 is the medium-lift variant of a new generation rocket family that includes the heavier-lift Long March 5 and the small-mid cargo Long March 6. The structure will be based on the reliable, man-rated Long March 2F rocket. It will inherit the 3.35m-diameter core stage and 2.25m-diameter liquid rocket boosters.
China will also be switching from russian Soyuz style capsules to something like the American Apollo capsules.
Read more