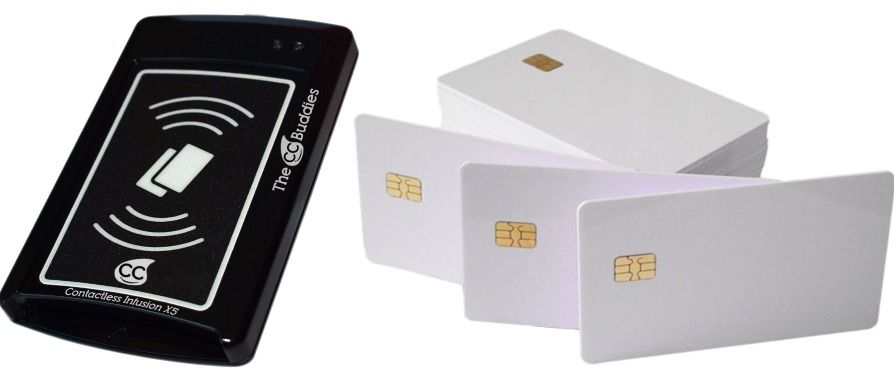 The things you learn on the DarkWeb. Wonder what will happen when more and more countries and folks onboard to the Quantum Internet, etc. Could we see one last massive apocalyptic raid on accounts, etc.?
---
X5 simplifies the process of stealing details from contactless debit cards, cloning fake debit cards.
A criminal group going under the name of The CC Buddies is selling a hi-tech device on the Dark Web that's capable of copying details from contactless debit cards if held as close as eight centimeters away from a victim's card.
CC Buddies claim that their device, named Contactless Infusion X5, can copy up to 15 bank cards per second, something that may come in hand if a crook is going through a crowd at a concert or through a crowded subway cart.
Read more