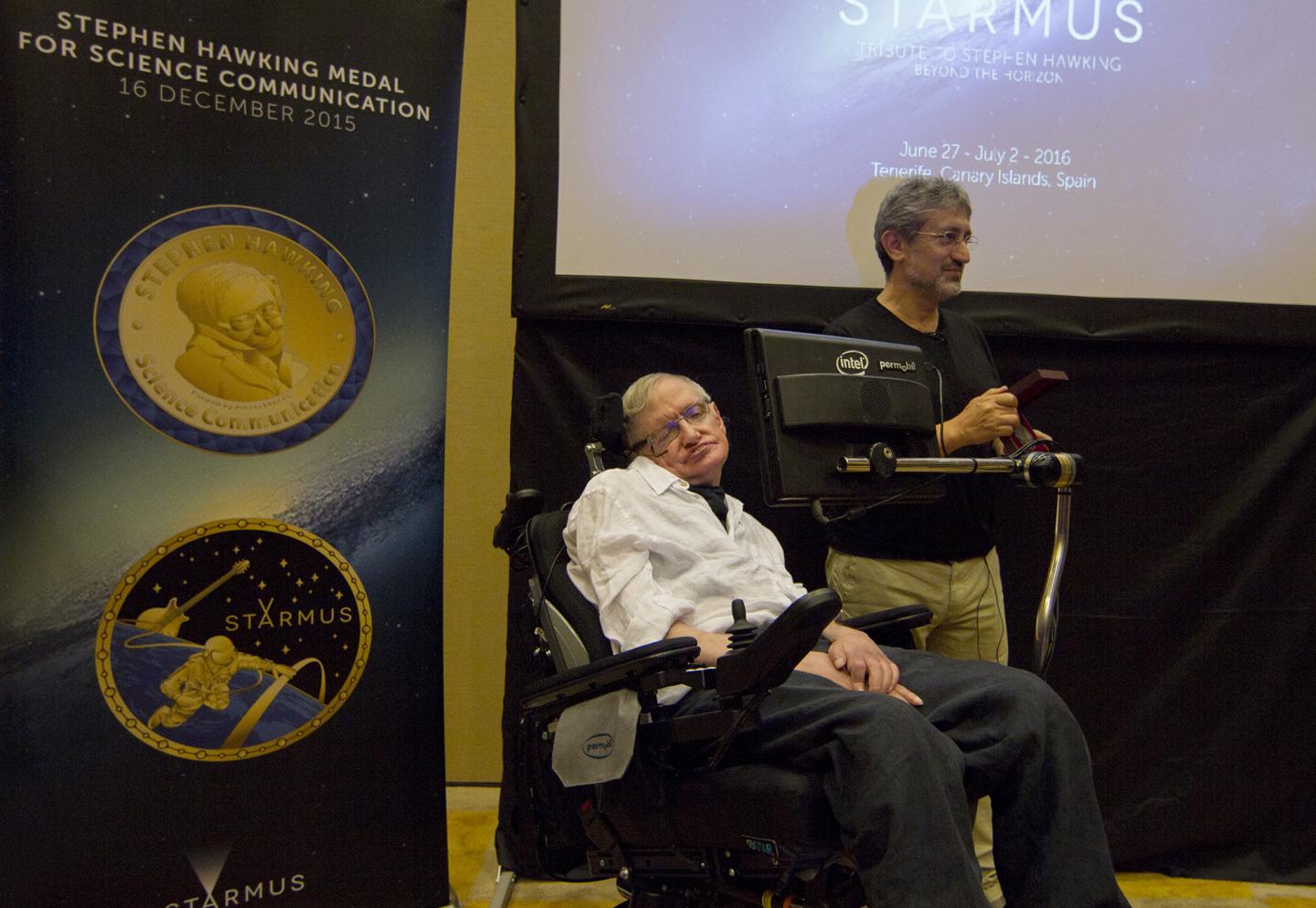 Nice.
---
Renowned physicist, author and broadcaster, Professor Jim Al-Khalili OBE, has been awarded the inaugural Stephen Hawking Medal for Science Communication.
Professor Jim Al-Khalili is the first person to be honoured for his contribution to science with this, first medal of its kind, at STARMUS International Science and Arts Festival in Tenerife on 29 June 2016.
Stephen Hawking Medal recognizes the work of those helping to promote the public awareness of science through different disciplines such as science communication, music, arts and cinema.
Read more