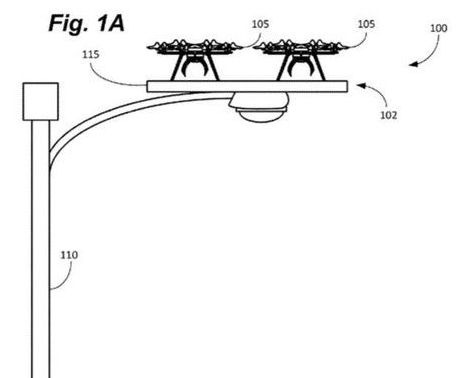 Hmmm.
---
Amazon's Prime Air drone delivery service, if it ever gets off the ground, could one day use the top of street lights, cell towers, and even church steeples as docking stations for its flying machine.
The stations would serve as charging points for the drones, enabling them to stop off at multiple points for a battery boost thereby giving them a much greater flying range. Such a system could, in theory, open up pretty much the whole of the country to the possibility of drone delivery, as a single drone could hop from point to point on its way to an address.
The docking stations could also shelter the drones from harsh weather conditions that may develop after they leave the distribution center to begin their delivery run.
Read more