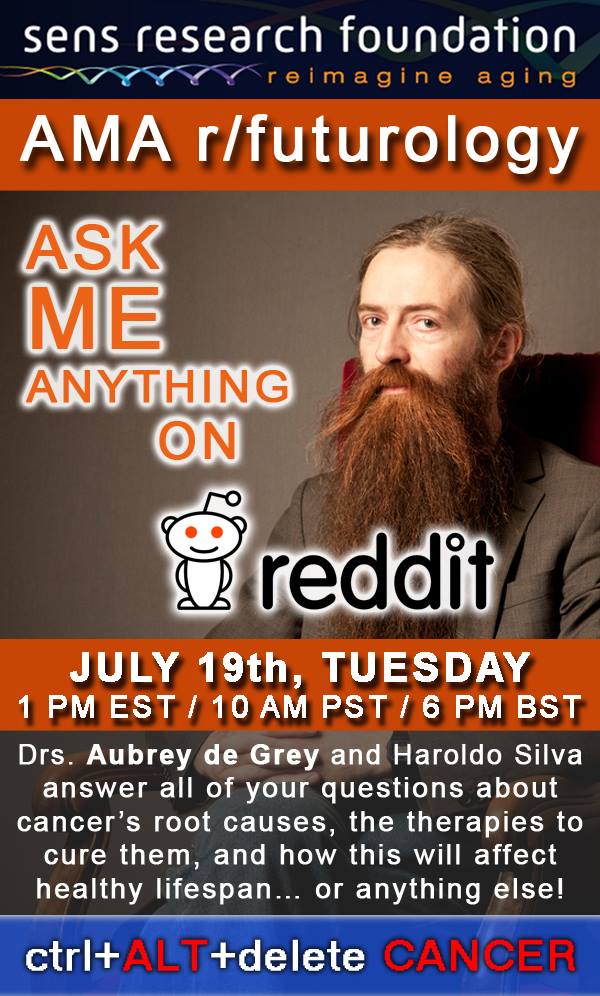 If you are interested in the work of SENS and how Dr Haroldo Silva and his team are looking for ways to treat cancer why not come along and join them?
---
There is going to be a SENS AMA on Reddit with Aubrey de Grey and OncoSENS researcher Haroldo Silva. Ask them anything about SENS and the long term goal of developing universal cancer therapies.
FUTUROLOGY JULY 19TH 1 pm EST/10 am PST/6 pm BST.
Read more