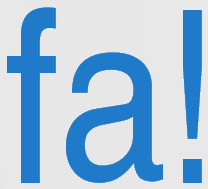 SENS has a fund match for its current campaign on lifespan.io, if you are concerned about cancer like me and you want to help directly fund a lab working on solutions please think about donating. smile
---
There is a month left to go in the SENS crowdfunding campaign that aims to accelerate development of an important component of a universal cancer therapy, a way to block the mechanisms of telomere lengthening that every type of cancer depends upon. The SENS Research Foundation and Lifespan.io volunteers are looking for donors to put up matching funds of a few thousand dollars or more, in order to take that news and that inducement to a number of conferences and other events over the next few weeks. More than 150 people have donated to the campaign to date, and we'd like to triple that number in the next 30 days.
To start things off, I'll offer up $2,000 of my own funds: the next $2,000 in donations to this SENS cancer research initiative will be matched dollar for dollar. That is a start, and if you can join in to help out, please contact me to let me know. Can you help to make a difference here?
With last week's $10 million pledge in support of other portions of the SENS rejuvenation research portfolio, we can clearly see that grassroots fundraising works. It lights the way, and as we grow the community and show our determination, that success draws in larger donors. When this is amply demonstrated by the arrival of large amounts of new funding … well, that is precisely the time to pile on and keep up the good work. All major medical research non-profits have several tiers of fundraising, from grassroots to high net work philanthropy, and all of these tiers are essential: they can't exist without one another. The SENS Research Foundation is transitioning to become a solid organization with a high end tier of fundraising to complement our efforts, and that couldn't exist without the support of the grassroots. It is a sign that we are winning.
Read more