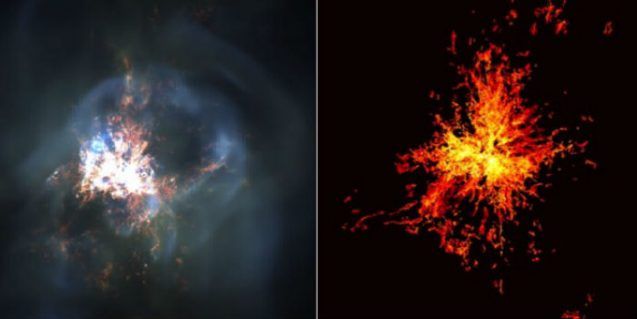 Big Data and Obama's Brain Initiative — As we harness mass volumes of information and the current tech explosion around information; we will seeing an accelerated growing need/ urgency for more advance AI, QC, and new brain-mind interface intelligence to assist others when working with both super-intelligence AI and the mass volumes of information.
---
Engineers are experimenting with chip design to boost computer performance. In the above layout of a chip developed at Columbia, analog and digital circuits are combined in a novel architecture to solve differential equations with extreme speed and energy efficiency. Image: Simha Sethumadhavan, Mingoo Seok and Yannis Tsividis/Columbia Engineering.
In the big data era, the modern computer is showing signs of age. The sheer number of observations now streaming from land, sea, air and space has outpaced the ability of most computers to process it. As the United States races to develop an "exascale" machine up to the task, a group of engineers and scientists at Columbia have teamed up to pursue solutions of their own.
The Data Science Institute's newest working group— Frontiers in Computing Systems —will try to address some of the bottlenecks facing scientists working with massive data sets at Columbia and beyond. From astronomy and neuroscience, to civil engineering and genomics, major obstacles stand in the way of processing, analyzing and storing all this data.
Read more