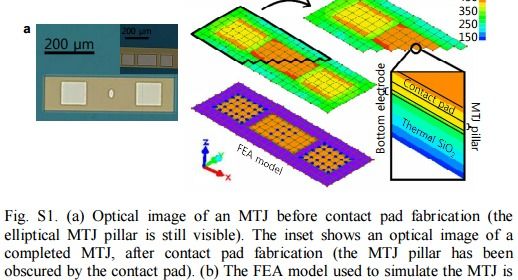 A new technique has been developed to implant high-performance magnetic memory chip on a flexible plastic surface without compromising performance.
It looks like a small piece of transparent film with tiny engravings on it, and is flexible enough to be bent into a tube. Yet, this piece of "smart" plastic demonstrates excellent performance in terms of data storage and processing capabilities. This novel invention, developed by researchers from the National University of Singapore (NUS), hails a breakthrough in the flexible electronics revolution, and brings researchers a step closer towards making flexible, wearable electronics a reality in the near future.
The technological advancement is achieved in collaboration with researchers from Yonsei University, Ghent University and Singapore's Institute of Materials Research and Engineering. The research team has successfully embedded a powerful magnetic memory chip on a flexible plastic material, and this malleable memory chip will be a critical component for the design and development of flexible and lightweight devices. Such devices have great potential in applications such as automotive, healthcare electronics, industrial motor control and robotics, industrial power and energy management, as well as military and avionics systems.
Read more