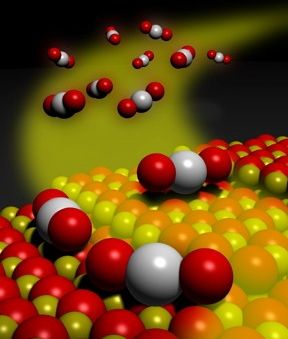 Nice.
---
Abstract: Researchers have developed a way to use less platinum in chemical reactions commonly used in the clean energy, green chemicals, and automotive industries, according to a paper in Science.
Led by the University of New Mexico in collaboration with Washington State University, the researchers developed a unique approach for trapping platinum atoms that improves the efficiency and stability of the reactions.
Platinum is used as a catalyst in many clean energy processes, including in catalytic converters and fuel cells. The precious metal facilitates chemical reactions for many commonly used products and processes, such as converting poisonous carbon monoxide to less harmful carbon dioxide in catalytic converters.
Read more