Next to the medical field, as we follow the significant impacts 3D printing is making on the world, that of aerospace is right at the top of the list. While some are still confused about the actual importance of 3D printing as it hasn't really affected them personally yet, it's important to think on a much bigger scale. And there's not much of a bigger scale than space.
For those who are cynical about the technology, pointing back to the continual supply of keychains and figurines (we all have to start somewhere, thank you!) being pumped out in plastic at the desktop, when you take a look at how long NASA has been involved with additive manufacturing—and how many parts they are using now—well, that's impressive. Not only that, because of numerous 3D printed parts, larger components are being made that would not have been possible previously, and certainly not with such a level of customization, speed, and affordability.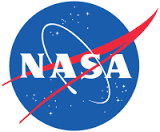 We learn more about NASA and their plans continually, allowing for an education not only in the importance of 3D printed parts today, but also quite simply in how space travel is considered and what the future holds. It's pretty darned exciting, as you are probably aware. And technology such as 3D printing has been playing a well-publicized part in everything from space suits for travel to Mars to 3D printed rocket engines. And when you couple the space technology excitement from NASA with the latest from Aerojet Rocketdyne, the details start to get intense.
Read more