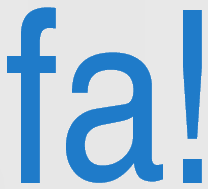 Will Ichor Therapeutics be the first to clinic with a SENS based approach?
---
As I mentioned last week, earlier this year Fight Aging! invested a modest amount in the Ichor Therapeutics initiative to develop a treatment for macular degeneration, joining a number of other amateur and professional investors in helping to get this venture started. The approach taken here is based on the results of research carried out at the Methuselah Foundation and SENS Research Foundation over much of the past decade, funded by philanthropists and the support of our community of longevity science enthusiasts. This is how we succeed in building the future: medical science in the laboratory leads to medical development in startup companies, each new stage bringing treatments capable of repairing specific forms of age-related molecular damage that much closer to the clinic.
Ichor Therapeutics is one of a growing number of success stories to emerge from the SENS rejuvenation research community. Young scientists, advocates, and donors involved in earlier projects — years ago now — have gone on to build their own ventures, while retaining an interest in stepping up to do something meaningful to help bring an end to aging. Back in 2010, Kelsey Moody worked on the LysoSENS project to find ways to break down damaging metabolic waste in old tissues; fast-forward six years, and he is the now the CEO of a successful small biotechnology company with a great team, taking that very same technology and putting it to good use. I recently had the chance to ask Kelsey a few questions about the future of SENS rejuvenation research, as well as how the Ichor scientists intend to construct a new class of therapy for macular degeneration, one based on removing one of the root causes of the condition.
Quote:
Read more