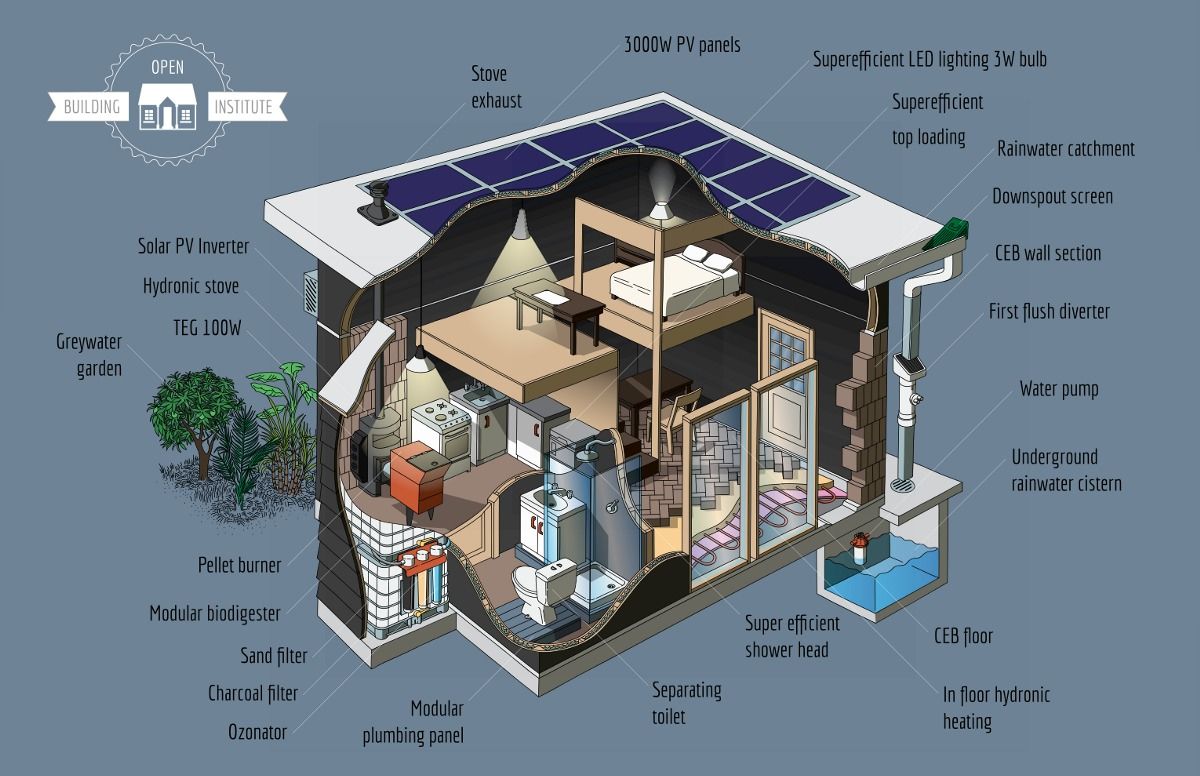 If you're interested in one day creating your own eco-house using open source tech, this kit is great place to start:
---
Picture this: you own a small piece of land. Nothing fancy — just a small plot. A group of people shows up, sets up a workshop in your shed, and within five days, using materials available at your local hardware store or made from the raw resources of your land, builds you a small starter house kitted out with state-of-the-art eco features for less than $25,000.
Sound crazy? Well, open source advocate and maker Catarina Mota and inventor Marcin Jakubowski (see their TED Talks, "Play with smart materials" and "Open-sourced blueprints for civilization," respectively), are making the dream of accessible, affordable eco-housing come true with their Open Building Institute Eco-Building Toolkit. They've already built several prototypes and tested the concept through a series of educational builds.
As they close out a successful Kickstarter campaign to raise funds to take the idea to the next stage of development, Marcin and Catarina give the lowdown on barn-raising, open source style. Here's how it works:
Read more