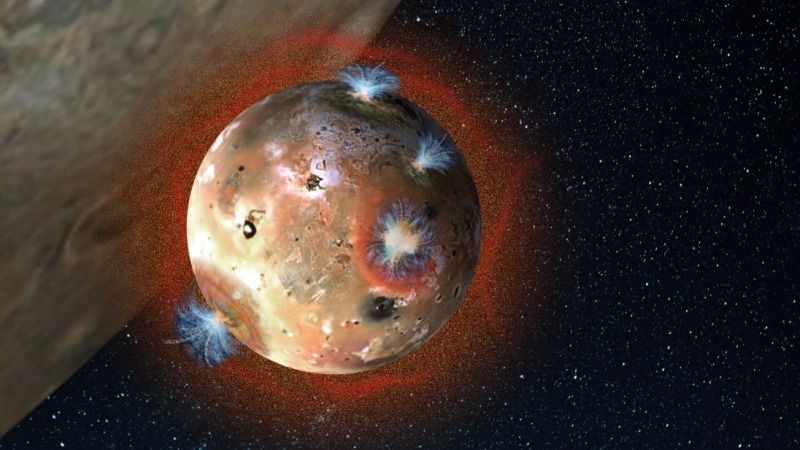 Reason number 9,000 not to colonize Jupiter's moon Io: not only is it a frigid hellscape covered in eruptive ice volcanoes and lashed by the gas giant's powerful radiation belts, but the atmosphere just collapsed.
In fact, it collapses all the time, according to observations by astronomers at the Southwest Research Institute that are published today in the Journal of Geophysical Research. It turns out that every time Io is eclipsed by mighty Jupiter (which happens for about 2 hours a day), the surface temperature plummets and the moon's sulfur dioxide (SO2)-rich atmosphere begins to deflate.
By the time Io is in full shadow, the atmosphere is like a punctured balloon, blanketing the moon's surface in a thin coating of SO2 frost. As Io migrates back into the sun, this frost layer re-sublimates, and a new atmosphere develops.
Read more