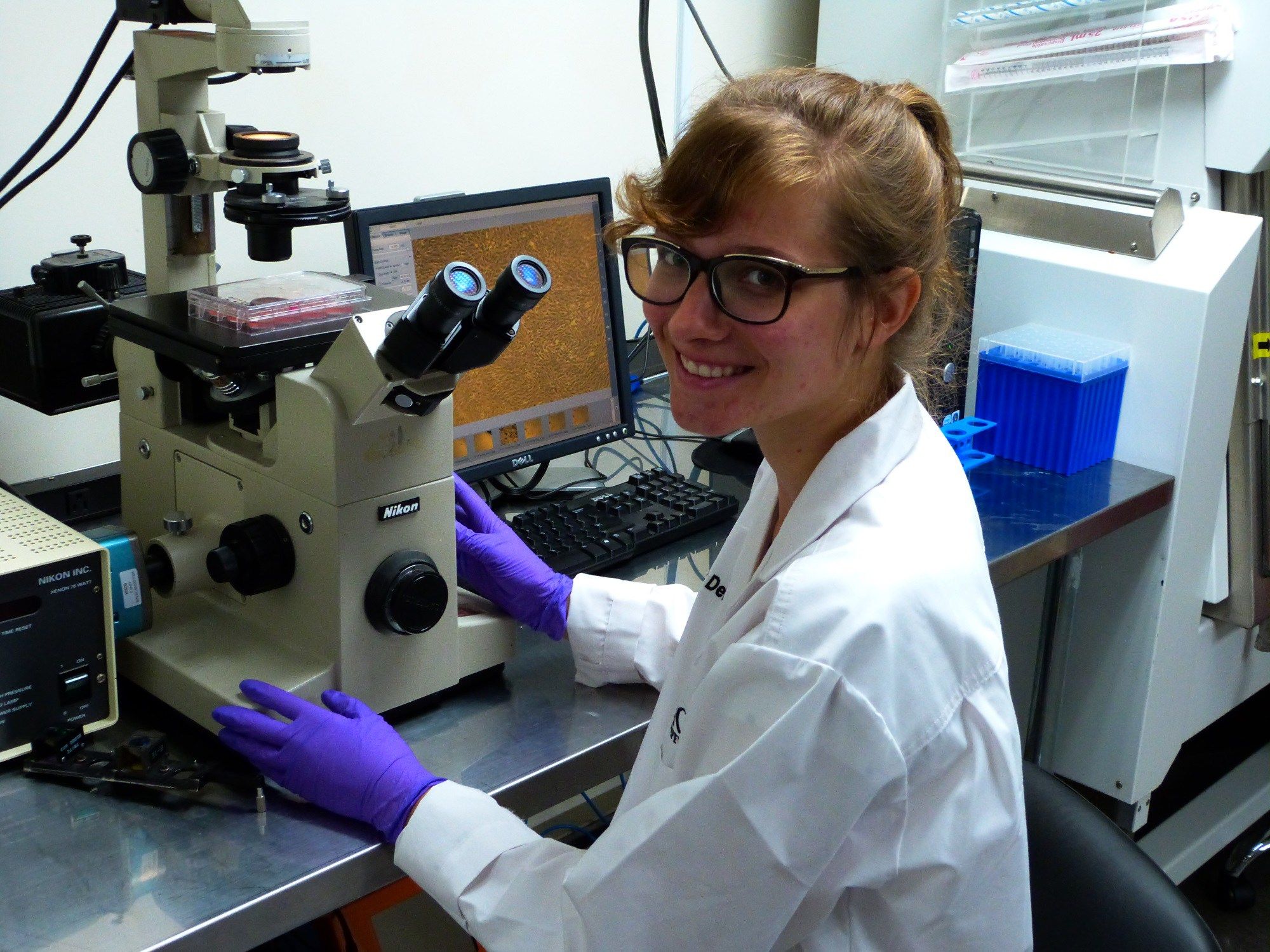 Our friends at the Methuselah Foundation are working on macular degeneration.
---
Typically, a fellowship and participation in a research study to cure a major disease would occur years after completing undergrad, possibly even after earning a PhD. But Jennifer DeRosa is not a typical student.
As early as high school, DeRosa was already in the lab, conducting research in plant biotechnology at the College of Environmental Science and Forestry (SUNY-ESF) before graduating valedictorian from Skaneateles High School. As a freshman student at Onondaga Community College, she continued to develop skills in molecular biology, analytical chemistry, and cell biology. She logged over 1,600 hours in academic and industry laboratories while maintaining a perfect 4.0 GPA, completing her associate's degree in Math and Science in only one year.
Although she had planned to continue to a bachelor's program, DeRosa elected to defer enrollment after being offered a Methuselah Foundation research fellowship. "The fellowship provides distinguished students a year-long stipend to work in any laboratory of their choosing that conducts work on age-associated diseases," said Methuselah Foundation CEO David Gobel. "We are very pleased that she chose to complete her fellowship at Ichor Therapeutics, where she has been working as a paid intern. Methuselah Foundation has a high degree of confidence in the quality and scope of work being conducted there."
Read more