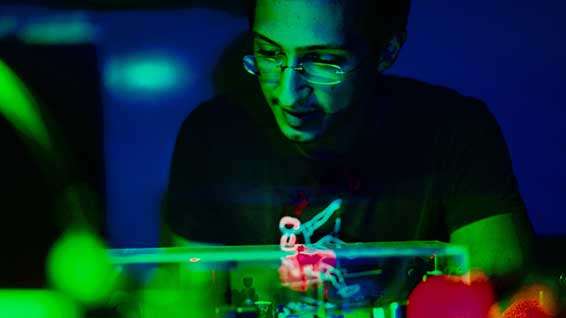 A research team led by a Heriot-Watt scientist has shown that the universe is even weirder than had previously been thought.
In 2015 the universe was officially proven to be weird. After many decades of research, a series of experiments showed that distant, entangled objects can seemingly interact with each other through what Albert Einstein famously dismissed as "Spooky action at a distance".
A new experiment by an international team led by Heriot-Watt's Dr Alessandro Fedrizzi has now found that the universe is even weirder than that: entangled objects do not cause each other to behave the way they do.
Read more