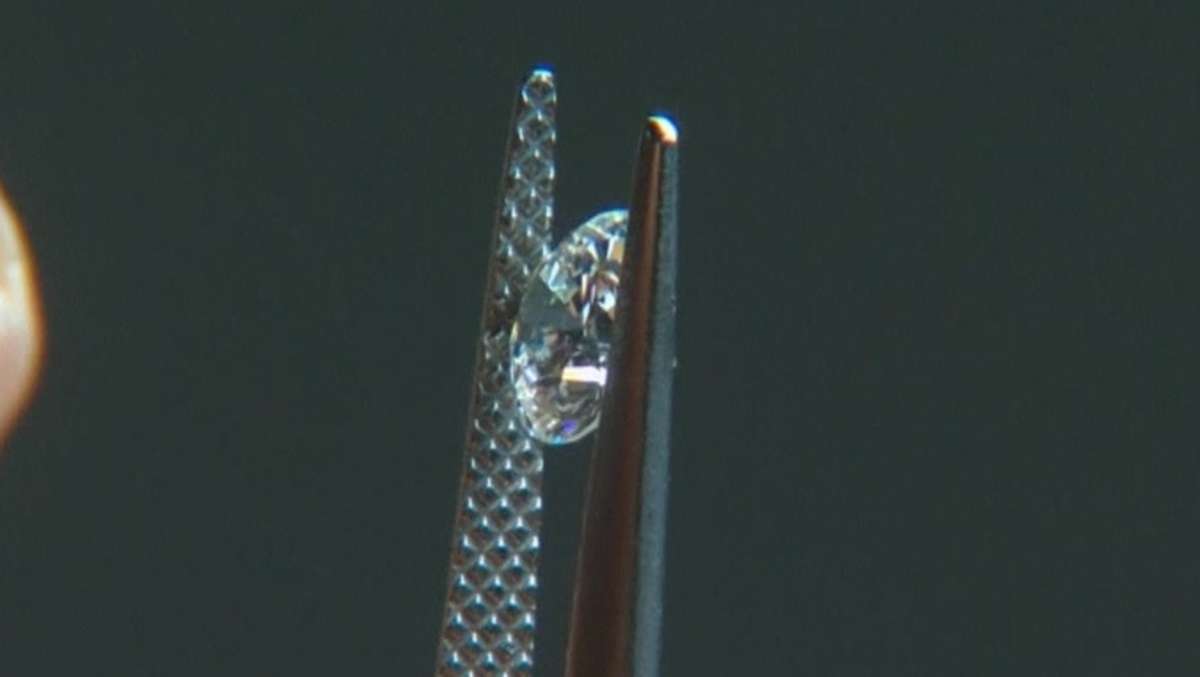 Fraud detection technology is in high demand and growing thanks to areas such as India. However, there is a huge growing demand for synthetic diamonds in their use in technology, medical, synthetic biology as well.
---
It takes billions of years to produce a natural diamond, but a laboratory can grow one in days and to the untrained eye they look the same. In an attempt to protect its reputation, De Beers has developed technology that can spot the difference. Ivor Bennett reports.
When dealing with diamonds, one can never be too sure. That's why at De Beers, it's not just humans checking the gems anymore, but machines too. SOUNDBITE (English) JONATHAN KENDALL, PRESIDENT, INTERNATIONAL INSTITUTE OF DIAMOND GRADING AND RESEARCH, SAYING: "A synthetic is a man-made product. It's not a gem, it's not a beautiful product. It's not about love and affection and emotion. And it's not unique and it's not mysterious. And that's everything that a diamond is." It takes about 3 billion years to make a natural diamond. but just three weeks for a synthetic one. To the naked eye though, they look the same. So how do you tell the difference? SOUNDBITE (English) IVOR BENNETT, REUTERS REPORTER, SAYING: "It's all to do with how the stone looks under UV light. A natural diamond for example will appear dark blue in colour with a regular structure. But if i click on the synthetic one, you can see it's much lighter with these block-like structures, which is down to its irregular growth.
Read more