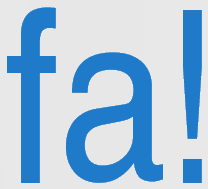 A good summary article about the MitoSENS AMA on Reddit Futurology yesterday.
---
Aubrey de Grey, who should need little introduction here, is cofounder of the SENS Research Foundation, while Matthew O'Connor leads the foundation's in-house research efforts. O'Connor's focus is on the allotopic expression of mitochondrial genes, the complicated form of gene therapy needed to copy versions of these genes from the vulnerable mitochondrial genome into the much more secure nuclear genome, but altered in such a way that the resulting proteins can find their way back to the mitochondria where they are needed. Earlier today de Grey and O'Connor stopped by /r/futurology at Reddit to answer questions on this and other SENS rejuvenation research initiatives. One of the many benefits brought by this modern age of near zero cost communication is the way in which the barrier between researchers, supporters, and the public at large has faded to the point of non-existence. Any interested party can in a few minutes find out who is working in any specific areas of interest and reach out with questions or offers of support. Any researcher can find out where the interested parties congregate to talk about their research and join in. That was science fiction just a few decades ago. The world moves at a fast pace.
Once allotopic expression of the thirteen crucial mitochondrial genes involved in oxidative phosphorylation is realized, undergoing this gene therapy will ensure that the accumulation of mitochondrial DNA damage that occurs over the years no longer contributes to degenerative aging as it does today. It will be an actual, working narrowly focused rejuvenation therapy. As an incidental benefit, this technology will also provide cures for a range of inherited mitochondrial diseases. This work has been underway both at the SENS Research Foundation and in allied labs for some years now, and the biotech company Gensight has been founded on success in allotopic expression of the gene ND4. The SENS Research Foundation in-house team recently achieved success for the mitochondrial genes ATP6 and ATP8, and had a paper accepted by a noted journal, which all in all is a great step forward in a field that has proven to be quite challenging.
Read more