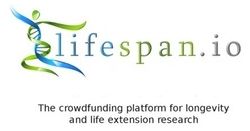 The Aubrey de Grey and Matthew O'Connor SENS AMA on reddit Monday 12th 11am PST.
---
I am Dr. Aubrey De Grey, biologist, gerontologist PhD and author of the book Ending Aging and Chief Science Officer at the SENS Research Foundation. I am here with researcher Dr. Matthew O'Connor from the MitoSENS project who is an expert on "allotopic expression" of mitochondrial genes. His team has been working on engineering mitochondrial genes to be expressed from the nucleus and targeted to the mitochondia as part of the MitoSENS approach to one of the damages of aging.
Each cell in the body is dependent on the efficient generation of cellular energy by mitochondria to stay alive. Critical to this process are genes encoded within the mitochondrial genome. Over time however, mutations in these genes occur as a result of constant exposure to reactive oxygen species produced by oxidative phosphorylation, the mitochondrial energy generation process. Unlike genes within the nucleus, mitochondria lack an efficient system to repair damaged DNA. This leads to accumulated mutations, resulting in mitochondrial defects and an increase in oxidative stress throughout the body. Closely correlated with this is the observation that organisms which age more slowly also consistently display lower rates of mitochondrial free radical damage. Thus, reversing and/or preventing damage to mitochondrial DNA may be a key factor in slowing the aging process.
The SENS Research Foundation recently published very positive data the result of a community fundraiser at Lifespan.io showing that the MitoSENS approach is viable. If you would like to read our published paper you can do so here.
Read more