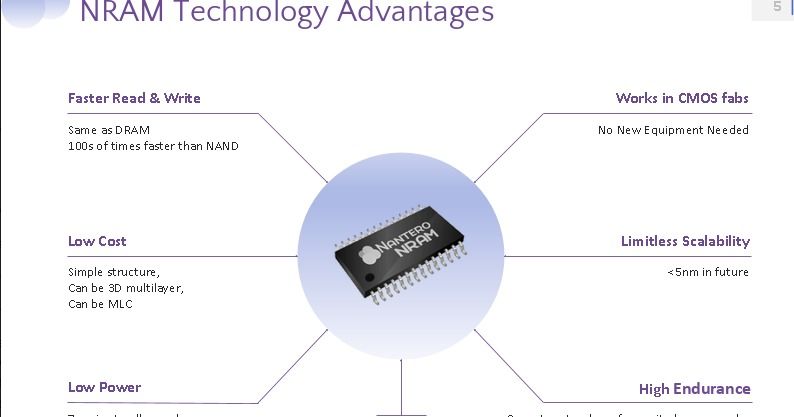 Nantero, Fujitsu Semiconductor and Mie Fujitsu Semiconductor today announced an agreement for Fujitsu and Mie Fujtisu to license that Nantero's technology for NRAM, non-volatile RAM using carbon nanotubes, and to conduct joint development towards releasing a product based on 55-nm process technology.
Three companies are aiming to develop a product using NRAM non-volatile RAM that achieves several 1000 times faster rewrites and many thousands of times more rewrite cycles than embedded flash memory, making it potentially capable of replacing DRAM with non-volatile memory.
Fujitsu Semiconductor plans to develop an NRAM-embedded custom LSI product by the end of 2018, with the goal of expanding the product line-up into stand-alone NRAM product after that. Mie Fujitsu Semiconductor, which is a pure-play foundry, plans to offer NRAM-based technology to its foundry customers.
Read more