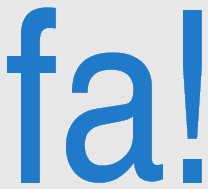 For cancer research, meanwhile, the situation is more akin to an economic revolution, or disruptive advance in technology. Because all cancers must lengthen their telomeres, and because telomere lengthening is governed by a small number of processes, there is the opportunity to change the focus of cancer research from an endless procession of expensive new therapies, each targeting a tiny number of the hundreds of subtypes of cancer, to one single therapy that can effectively suppress all cancers.
---
The last few days have arrived for this year's SENS Research Foundation crowdfunding campaign, focused on important groundwork to establish a universal therapy for all types of cancer. There are still a few thousand dollars left in the matching fund, so donations are still being matched. Cancer is just as much a part of aging that must be ended, brought completely under control, as all of the other line items in the SENS rejuvenation research portfolio, and this year is the first time that the SENS Research Foundation has run a fundraiser for this program.
Hopefully there is no need to remind the audience here that the SENS Research Foundation, and important ally the Methuselah Foundation, have in recent years achieved great progress in the field of rejuvenation research on the basis of our donations and our support. Some of the high points you'll find mentioned here and there at Fight Aging!: support and ongoing expansion of the mitochondrial repair technologies now under development at Gensight; seed funding Oisin Biotechnologies for senescent cell clearance; unblocking efforts to clear glucosepane cross-links that stiffen tissues; running the lauded Rejuvenation Biotechnology conferences; and many more. If only all charities produced as great an impact with as few resources — and if only we were further along in the bootstrapping of an industry focused on the development of rejuvenation therapies.
Read more