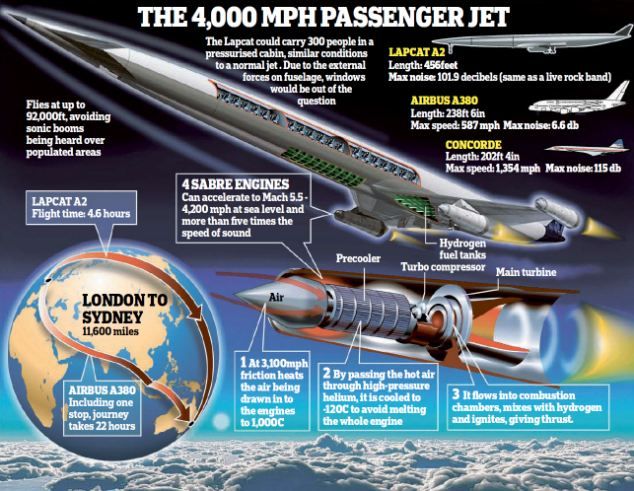 Reaction Engines is firming up plans to build a fighter engine-size ground demonstrator of its reusable hypersonic propulsion system.
SABRE is at heart a rocket engine designed to power aircraft directly into space (single-stage to orbit) to allow reliable, responsive and cost effective space access, and in a different configuration to allow aircraft to cruise at high speeds (five times the speed of sound) within the atmosphere.
If the rocket for space is not used then the US air force could use Skylon and SABRE engine technology to develop a 4000 mph hypersonic fighter plane or spy plane.
Read more