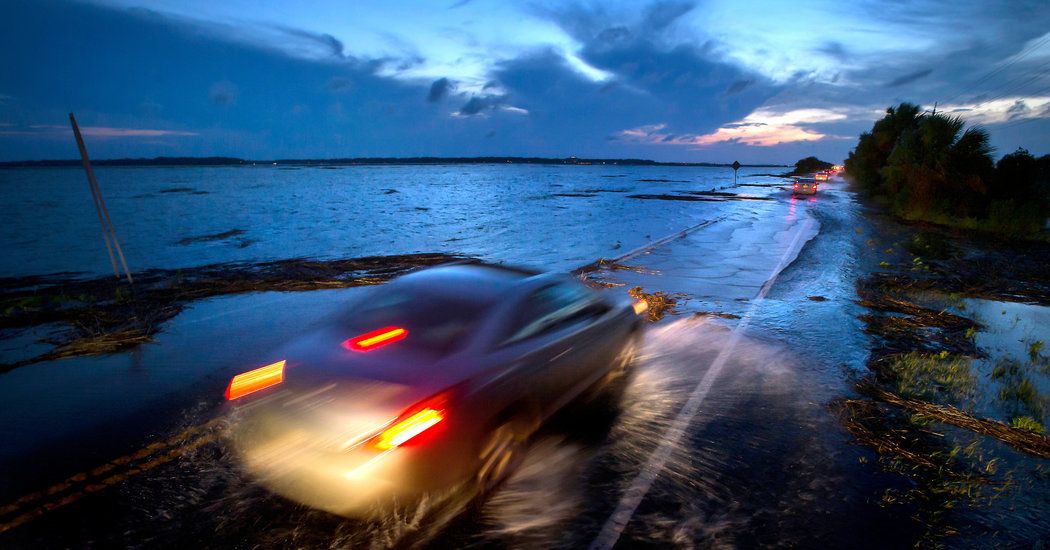 Five hundred miles down the Atlantic Coast, the only road to Tybee Island, Ga., is disappearing beneath the sea several times a year, cutting the town off from the mainland.
And another 500 miles on, in Fort Lauderdale, Fla., increased tidal flooding is forcing the city to spend millions fixing battered roads and drains — and, at times, to send out giant vacuum trucks to suck saltwater off the streets.
---
Scientists' warnings that the rise of the sea would eventually imperil the United States' coastline are no longer theoretical.
By JUSTIN GILLIS SEPT. 3, 2016
Read more