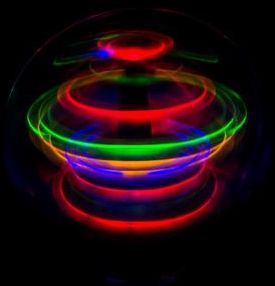 New method for information storage via QC uncovered.
---
Abstract: Researchers from the Harvard John A. Paulson School of Engineering and Applied Sciences (SEAS) have made a discovery that could lay the foundation for quantum superconducting devices. Their breakthrough solves one the main challenges to quantum computing: how to transmit spin information through superconducting materials.
Every electronic device — from a supercomputer to a dishwasher — works by controlling the flow of charged electrons. But electrons can carry so much more information than just charge; electrons also spin, like a gyroscope on axis.
Harnessing electron spin is really exciting for quantum information processing because not only can an electron spin up or down — one or zero — but it can also spin any direction between the two poles. Because it follows the rules of quantum mechanics, an electron can occupy all of those positions at once. Imagine the power of a computer that could calculate all of those positions simultaneously.
Read more