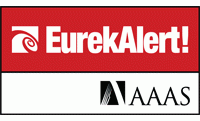 Studies of different animal species suggest a link between eating less and living longer, but the molecular mechanisms by which caloric restriction affords protection against disease and extends longevity are not well understood.
New clues to help solve the mystery are presented in an article published in the September issue of Aging Cell by scientists at the Center for Research on Redox Processes in Biomedicine (Redoxoma), one of the Research, Innovation and Dissemination Centers (RIDCs) funded by FAPESP.
The results of in vitro and in vivo experiments performed by the Redoxoma team included the finding that a 40% reduction in dietary caloric intake increases mitochondrial calcium retention in situations where intracellular calcium levels are pathologically high. In the brain, this can help avoid the death of neurons that is associated with Alzheimer's disease, Parkinson's disease, epilepsy and stroke, among other neurodegenerative conditions.
Read more