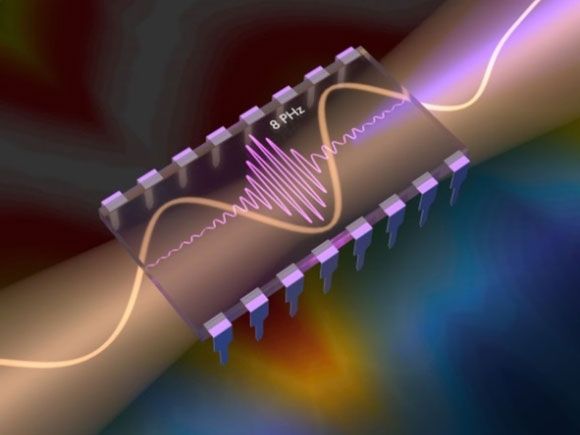 Using ultrafast laser flashes, physicists from the Max Planck Institute have generated the fastest electric current that has ever been measured inside a solid material.
In the field of electronics, the principle 'the smaller, the better' applies. Some building blocks of computers or mobile phones, however, have become nearly as small today as only a few atoms. It is therefore hardly possible to reduce them any further.
Another factor for the performance of electronic devices is the speed at which electric currents oscillate. Scientists at the Max Planck Institute of Quantum Optics have now created electric currents inside solids which exceed the frequency of visible light by more than ten times They made electrons in silicon dioxide oscillate with ultrafast laser pulses. The conductivity of the material which is typically used as an insulator was increased by more than 19 orders of magnitude.
Read more