Machines enrich and enhance our lives, whether it's the smartphones that allow us to stay connected or the supercomputers that solve our toughest computational problems. Imagine how much more productive and innovative our world will be when computers become infinitely more powerful. Indeed, the growing field of quantum computing may make our current technological capacities look feeble and primitive in comparison. It could even transform the workings of the human brain and revolutionize how we think in ways we can't begin to imagine.
Today, computers operate at the most basic level by manipulating two states: a zero or a one. In contrast, quantum computers are not limited to two states, but can encode information in multiple states that exist in superposition, also known as quantum bits or qubits.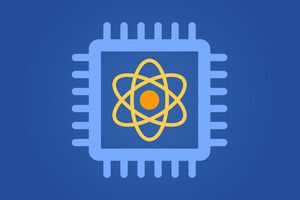 In other words, this technology takes advantage of one of the most fascinating properties of the quantum world: the ability of subatomic particles to exist in more than one state at any given time. Consequently, a quantum computer can perform many calculations at the same time, whereas a traditional Turing machine can only perform a single calculation at once. Such quantum machines will be millions of times more powerful than our most powerful current computers.
Read more