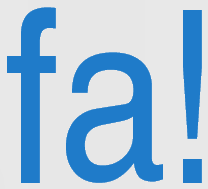 More news about SENS Research Foundation fundraiser and a look back at some of the achievements so far.
#sens #aging
---
Good news! Thanks to the generous pledges of new SENS Patrons, signing up for monthly donations to the SENS Research Foundation over the past two weeks since the fundraiser started, the $24,000 matching fund put up by Josh Triplett and Fight Aging! is nearly met. Just a little more left to reach the target: if you are the next person to sign up, the next year of your donations to the SENS Research Foundation will be matched dollar for dollar. But if you miss out on that, donations made before the end of the year can still be matched. The Forever Healthy Foundation's Michael Greve, who earlier this year pledged $10 million to SENS rejuvenation research and startup companies building rejuvenation therapies, has put up a further $150,000 challenge fund. He will match all donations to the SENS Research Foundation made before the end of 2016, and there is still a way to go in order to meet that target. So help us get this done!
Why support the SENS Research Foundation, and their ally the Methuselah Foundation? Because these organizations have proven capable of using your charitable donations more effectively than any other in order to make significant progress towards an end to aging and age-related disease. For fifteen years now, the principals and their network of advocates and scientists have nudged, debated, and funded researchers to ensure that the broader research community builds the basis for human rejuvenation. Aging is an accumulation of molecular damage, and if that damage is repaired sufficiently well, a goal that modern medicine is only just starting to grapple with despite decades of evidence, then the result will be a halt to the processes of degenerative aging. An end to the disease, dysfunction, and suffering of aging.
Read more