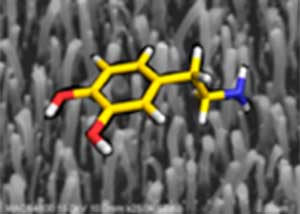 Tomi Laurila's research topic has many quirky names.
'Nanodiamond, nanohorn, nano-onion…' lists off the Aalto University Professor, recounting the many nano-shapes of carbon. Laurila is using these shapes to build new materials: tiny sensors, only a few hundred nanometres across, that can achieve great things due to their special characteristics.
Tl.pngFor one, the sensors can be used to enhance the treatment of neurological conditions. That is why Laurila, University of Helsinki Professor Tomi Taira and experts from HUS (the Hospital District of Helsinki and Uusimaa) are looking for ways to use the sensors for taking electrochemical measurements of biomolecules. Biomolecules are e.g. neurotransmitters such as glutamate, dopamine and opioids, which are used by nerve cells to communicate with each other.
Read more