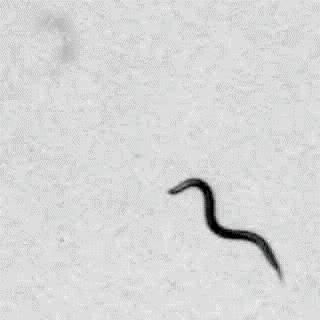 Nice; using gene regulatory protein from yeast as a method for reducing the work required for making cell-specific perturbations.
---
The human brain, the most complex object in the universe, has 86 billion neurons with trillions of yet-unmapped connections. Understanding how it generates behavior is a problem that has beguiled humankind for millennia, and is critical for developing effective therapies for the psychiatric disorders that incur heavy costs on individuals and on society. The roundworm C elegans, measuring a mere 1 millimeter, is a powerful model system for understanding how nervous systems produce behaviors. Unlike the human brain, it has only 302 neurons, and has completely mapped neural wiring of 6,000 connections, making it the closest thing to a computer circuit board in biology. Despite its relative simplicity, the roundworm exhibits behaviors ranging from simple reflexes to the more complex, such as searching for food when hungry, learning to avoid food that previously made it ill, and social behavior.
Understanding how this dramatically simpler nervous system works will give insights into how our vastly more complex brains function and is the subject of a paper published on December 26, 2016, in Nature Methods.
Read more