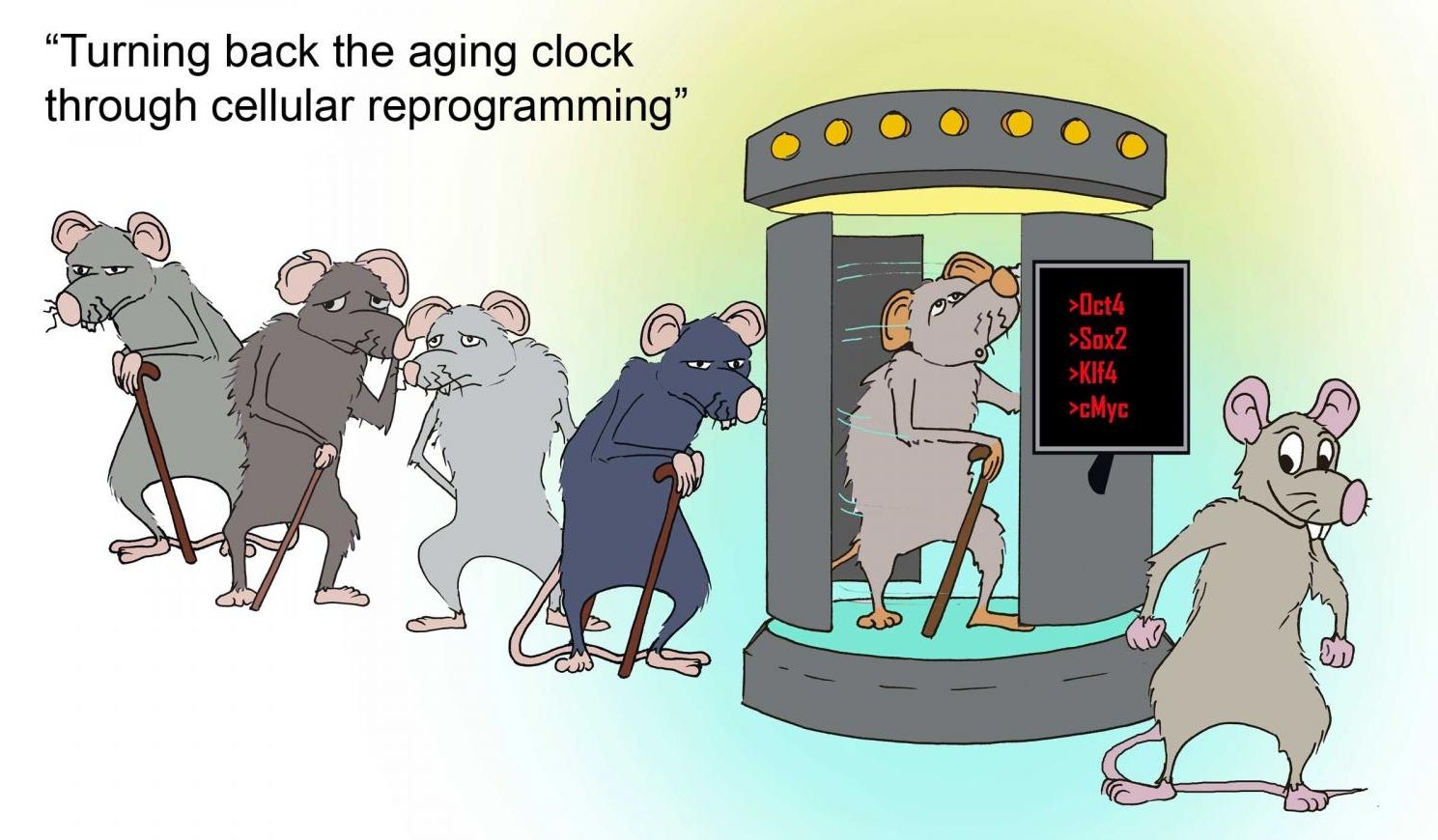 An interesting but predictably hyped research study currently doing the rounds. Epigentic changes are one of the Hallmarks of Aging and this study reinforces their importance despite the usual media hype.
---
Graying hair, crow's feet, an injury that's taking longer to heal than when we were 20—faced with the unmistakable signs of aging, most of us have had a least one fantasy of turning back time. Now, scientists at the Salk Institute have found that intermittent expression of genes normally associated with an embryonic state can reverse the hallmarks of old age.
This approach, which not only prompted human skin cells in a dish to look and behave young again, also resulted in the rejuvenation of mice with a premature aging disease, countering signs of aging and increasing the animals' lifespan by 30 percent. The early-stage work provides insight both into the cellular drivers of aging and possible therapeutic approaches for improving human health and longevity.
"Our study shows that aging may not have to proceed in one single direction," says Juan Carlos Izpisua Belmonte, a professor in Salk's Gene Expression Laboratory and senior author of the paper appearing in the December 15, 2016 issue of Cell. "It has plasticity and, with careful modulation, aging might be reversed."
Read more