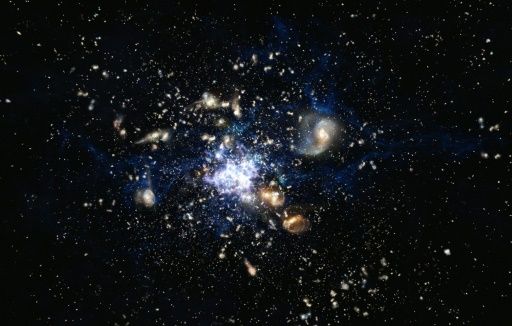 In a new blow for the futuristic "supersymmetry" theory of the universe's basic anatomy, experts reported fresh evidence Monday of subatomic activity consistent with the mainstream Standard Model of particle physics.
New data from ultra high-speed proton collisions at Europe's Large Hadron Collider (LHC) showed an exotic particle dubbed the "beauty quark" behaves as predicted by the Standard Model, said a paper in the journal Nature Physics.
Previous attempts at measuring the beauty quark's rare transformation into a so-called "up quark" had yielded conflicting results. That prompted scientists to propose an explanation beyond the Standard Model—possibly supersymmetry.
Read more