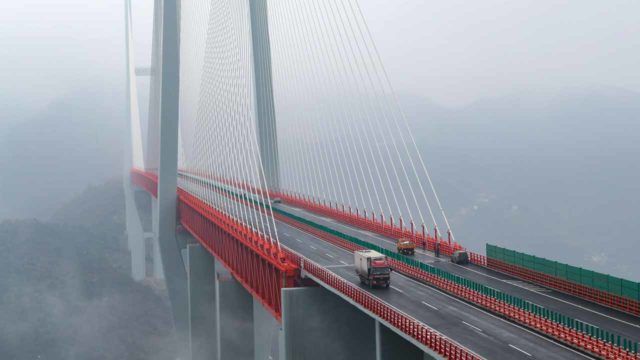 I must see this. Wonder if anyone will try glide off the bridge with a wingsuit?
---
The world's highest bridge has opened to traffic in China, connecting two provinces in the mountainous southwest and reducing travel times by as much as three-quarters, local authorities said Friday.
The Beipanjiang Bridge soars 565 metres (1,854 feet) above a river and connects the two mountainous provinces of Yunnan and Guizhou, the Guizhou provincial transport department said in a statement on its official website.
The bridge cut travel times between Xuanwei in Yunnan to Shuicheng in Guizhou from more than four hours to around one, a truck driver surnamed Duan was quoted by the official news agency Xinhua as saying after the bridge opened Thursday. It was "very convenient for people who want to travel between these two places", he added.
Read more