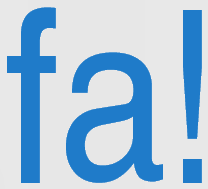 Playing God is a common objection to developing technologies to increase human lifespan and yet it is never used in relation to current therapies already available.
---
Here I'll point out another of the articles going up at the Life Extension Advocacy Foundation, this time on the topic of the naturalistic fallacy where it occurs in opposition to healthy life extension. Our community would like to build medical therapies that address the causes of aging, thereby ending age-related disease and greatly extending healthy human life spans. It has always surprised me to find that most people, at least initially, object to this goal. It seems perfectly and straightforwardly obvious to me that aging to death, suffering considerably along the way, is just as much a problem to be overcome as any other medical condition that causes pain and mortality. Yet opposition exists, and that opposition is one of the greatest challenges faced when raising funding and pushing forward with research and development of rejuvenation therapies.
When it comes to treating aging as a medical condition the naturalistic fallacy is voiced in this way: aging is natural, what is natural is good, and therefore we shouldn't tamper with aging. If you look around at your houses, your computers, your modern medicine, and consider that such an objection is perhaps just a little late to the game, and hard to hold in a self-consistent manner, then you're probably not alone. Notably, the same objection is rarely brought up when it comes to treating specific age-related diseases, or in the matter of therapies that already exist. People who are uncomfortable about radical changes to the course of aging and who speak out against the extension of human life are nonetheless almost all in favor of cancer research, treatments for heart disease, and an end to Alzheimer's disease. Yet age-related diseases and aging are the same thing, the same forms of damage and dysfunction, only differing by degree and by the names they are given.
Read more