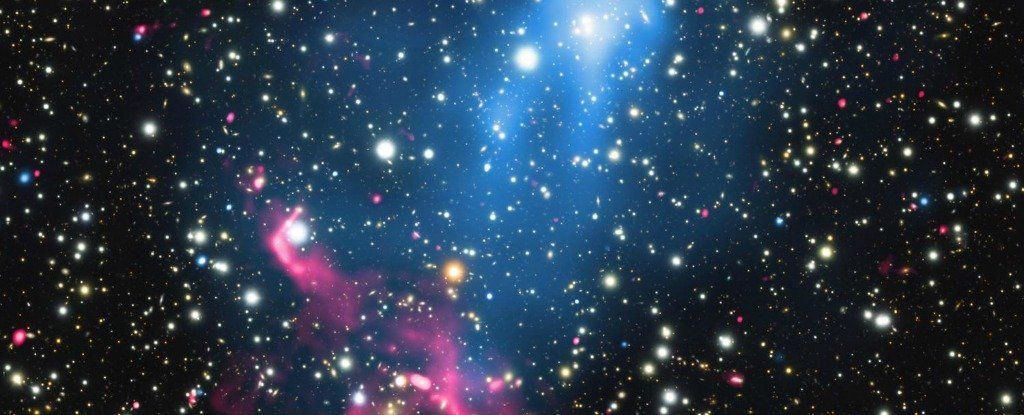 An international team of astronomers have discovered a 'cosmic one-two punch' in the night sky that has never been seen before. In one image, the team managed to spot a supermassive black hole and two gigantic galaxy clusters colliding at the same time.
Matter ejected from the black hole gets caught up inside the violent galactic collisions, turning this dynamic duo into one hell of an enormous cosmic particle accelerator.
"We have seen each of these spectacular phenomena separately in many places," said team leader Reinout van Weeren, from the Harvard-Smithsonian Centre for Astrophysics.
Read more