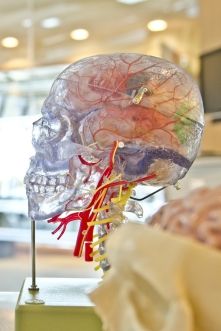 Neuroscientists at the University of Bristol are a step closer to understanding how the connections in our brain which control our episodic memory work in sync to make some memories stronger than others. The findings, published in Nature Neuroscience, reveal a previously unsuspected division of memory function in the pathways between two areas of the brain, and suggest that certain subnetworks within the brain work separately, to enhance the distinctiveness of memories.
The team studied the hippocampus and prefrontal cortex—two regions of the brain critical to memory function—as damage in these areas can induce severe memory loss.
Both areas are connected by a complex network of direct and indirect pathways, and the challenge has been until now, how to identify the precise routes through which these brain regions interact in memory formation.
Read more