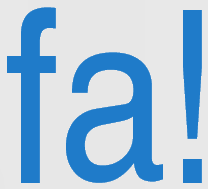 More data for caloric restriction and health benefits.
---
The long-term response to calorie restriction has long been of interest to the aging research community, and particularly in the past few decades as the tools of biotechnology allowed for a more detailed analysis of the metabolic changes that accompany a reduced calorie intake. A restricted diet extends healthy life spans in near all species tested to date, though to a much greater extent in short-lived species than in long-lived species such as our own. Considerable effort is presently devoted to the development of drugs that can replicate some fraction of calorie restriction — more effort than is merited in my opinion, given that the optimal result for extension of human life span achieved via calorie restriction mimetics will be both hard to achieve safely and very limited in comparison to the gains possible through rejuvenation therapies after the SENS model. Repairing damage within the existing system should be expected to outdo attempts to change the system in order to slow the accumulation of damage, in both efficiency and size of result.
Not everyone is interested in the long term, however. The short term health benefits of calorie restriction appear quickly and are surprisingly similar in mice and humans, given that calorie restriction in mice results in significantly extended life and calorie restriction in humans does not. The beneficial adjustments to metabolism and organ function are for the most part larger and more reliable than similar gains presently achievable through forms of medicine. That is more a case of medical science having a long way to go yet than calorie restriction being wondrous, however. Still, the short term benefits are coming to the attention to wider audience within the research and medical community.
Read more