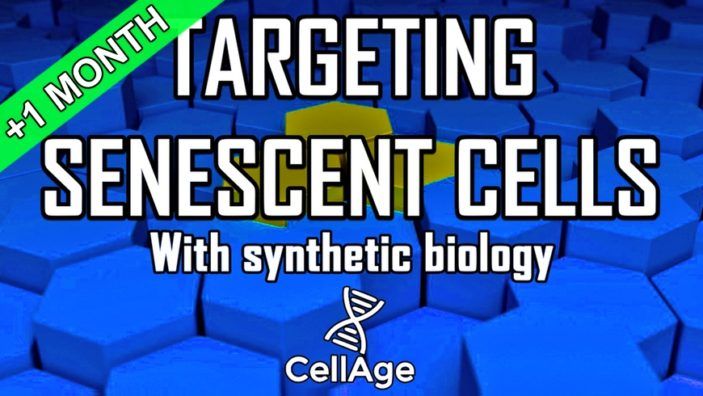 Some exciting news from Lifespan.io about their current senescent cell therapy campaign.
---
While the CellAge campaign has done a great job thus far, with over 200 backers raising $11,000+ to better target dysfunctional "senescent" cells in the body, many supporters have let us know that the holidays, along with other concurrent fundraisers, have made it challenging to contribute.
In response we have decided to announce a 1-month extension for the CellAge campaign, and give the generous members of our community greater opportunity to support this important research.
If you are unfamiliar with the project: CellAge is developing tools to better target and remove harmful senescent cells that accumulate in the body with age and play a role in various diseases such as heart disease, cancer, and osteoarthritis, and which also complicate recovery after certain treatments like chemotherapy. Having the ability to selectively remove these cells is a critical component in the fight against age-related diseases and an important tool towards lifespans that are both long and healthy.
Read more